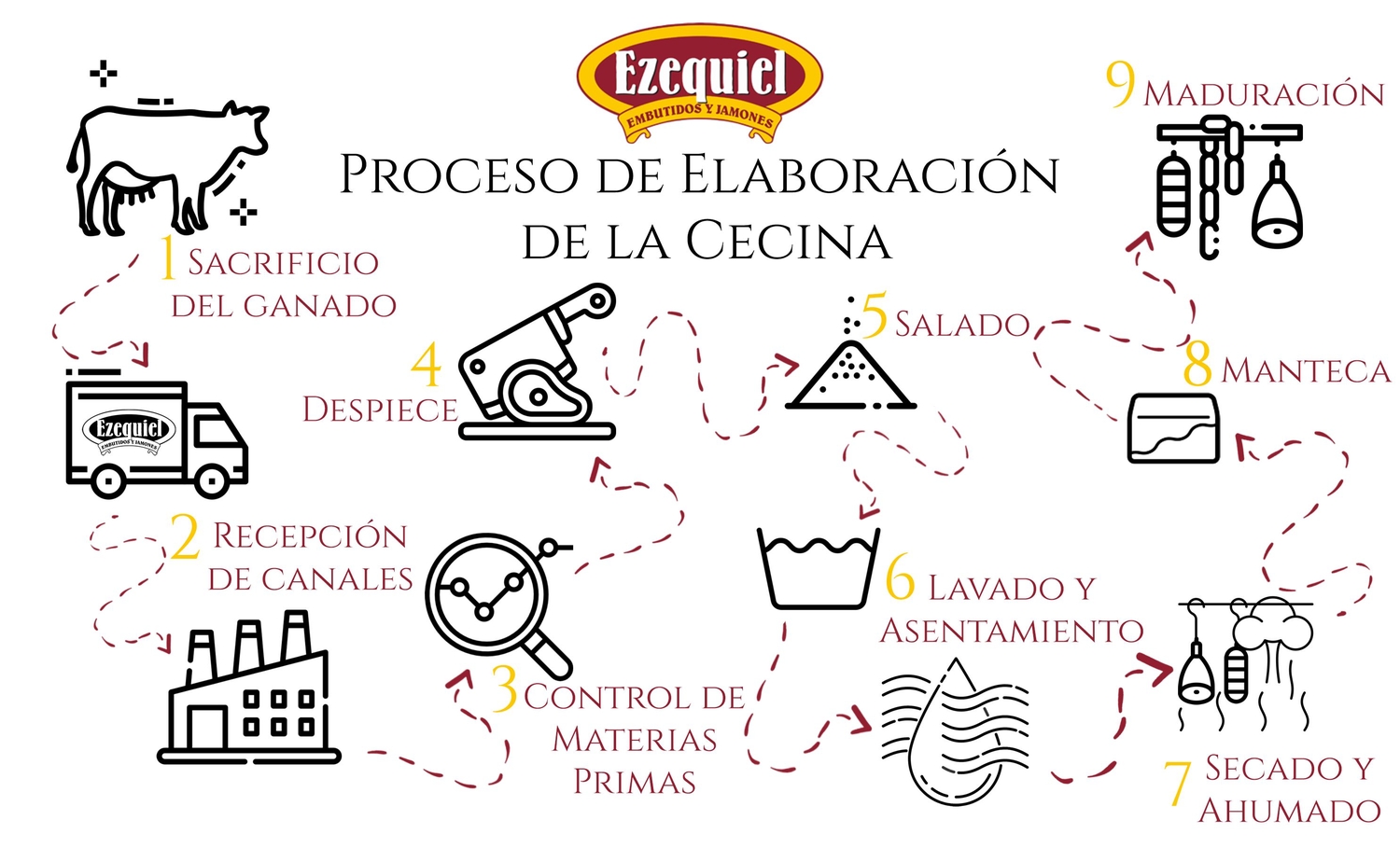 At Embutidos Ezequiel we take the utmost care in the production process of all our products. Today we are going to tell you what stages the cecina goes through and what the production process is to obtain such a unique and special flavour.
Throughout the whole process, our experts ensure that the salting, smoking and curing stages are optimal so that, finally, we obtain juicy pieces with a unique flavour and at the perfect salting point.

1. Slaughter of livestock in authorised slaughterhouses.
2. Reception of carcasses or pieces of beef at our factory and control of raw materials (correct temperature of the carcasses, correct transport conditions, etc.) by our quality department.
3. Cutting or shaping of the pieces according to quality standards.
4. Once shaped, they are salted in containers for a certain time depending on their size.
5. Once the salting stage has been completed, they are desalted to remove excess salt with warm water. They are then subjected to a settling process in order to eliminate the remaining water and ensure that the salt penetrates homogeneously throughout the piece.
6. After the settling phase, the pieces begin the drying process, assisted by the air of the Montaña Leonesa, which gives them a unique flavour.
7. Smoked with oak wood for 12/16 days and immersed in lard to guarantee their protection.
8. Finally, the pieces complete their maturation phase in our cellars until they are selected for sale.