Our latest innovation was to unify our star product, the spicy chorizo, with the best Galician blond beef to create the Ezequiel Spicy Chorizo burger.
The chorizo, at its proper point, gives it an intense taste, worthy of the most demanding palates. Tasty and delicious, this recipe that we present to you today will not leave you indifferent.
For this recipe you will need:
Beefburger with Ezequiel Spicy Chorizo
Onion
Goat cheese in medallions
Pepper jam
Hamburger black bread
This time we didn't include it, but you know that lettuce and tomato are great to go with a good burger.
To start, we put a little olive oil in a pan and fry a little onion in rings. Once ready, we remove them and in the same pan we prepare the beefburger. When the first side is cooked and turned, we put on top the cheese medallions so that they melt slightly. We let it fry until the beefburger reaches the desired doneness.
While the beefburger finishes cooking, we open the hamburger's black bread in half and toast it a little so it's crisp and warm when we eat it. We used this type of bread, but any other combination is fine.
We build the hamburger by putting at the base the onion, then the beefburger with the cheese on it and finally we add a little pepper jam, which gives it a beautiful taste, although any sauce suits it perfectly!
To accompany the hamburger, we made Gajo potatoes in the air fryer, Delicious!
The final result is unbeatable: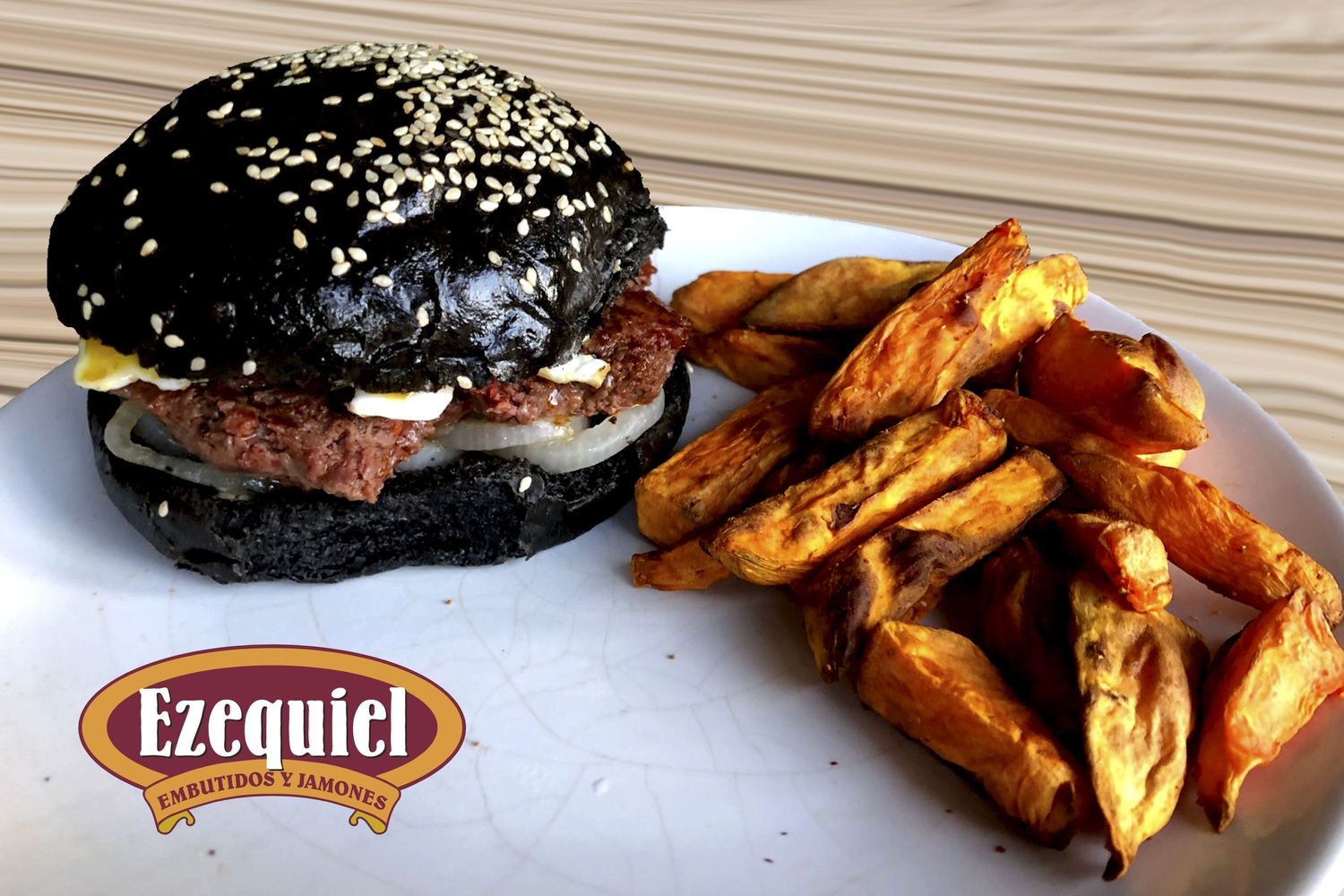 We hope you enjoyed our recipe,
Thanks for reading us!